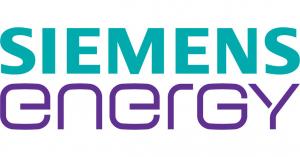 Siemens
Siemens to install the electrical systems of two photovoltaic power plants and connect them to the grid
---
November 9, 2017
Siemens has received an order for the turnkey electrical equipment and installation of two solar farms in Brazil and Pakistan with a total capacity of 140 megawatts (MW). The customer for the PV power plant in Bahawalpur, Pakistan, is the Turkish company Zorlu Energy Group, while the PV power plant in Brazil is operated by Quebec Engenharia. The scope of supply includes, among other things, the transformers and medium voltage switchgear (RMUs) from Siemens as well as solar inverters from its technology partner Wind & Sun Technologies SL (WSTECH). Siemens will install the components as a turnkey project and connect the solar farms to the local power grid. Both plants are expected to go into operation in early 2018.
Siemens is also planning to manufacture its own inverter portfolio in India and offer integrated medium-voltage systems on this basis. The company will present its new portfolio at the Intersolar India trade show in early December.

The present collaboration between Siemens and the solar inverter manufacturer SMA Solar Technology AG will end on December 31, 2017.

Bahawalpur project (Pakistan)
Zorlu Energy Group, based in Istanbul, Turkey, is building a solar farm in Bahawalpur, eastern Pakistan, with a capacity of approximately 100 megawatts. Siemens is supplying all necessary electrical components for turnkey connection to the high-voltage grid. The 20 inverters from WSTECH, which have a capacity of 5 MW each, are a key component of the plant. The order also includes the transformer and the medium-voltage switchgear. The solar farm is expected to be expanded to a capacity of 300 MW in the future.

Assurá project (Brazil)
The engineering firm Quebec Engenharia is building a solar farm with a total capacity of 38 MW in northeastern Brazil. Siemens is supplying seven so-called inverter stations for connection to the local distribution grid. These stations consist of the inverter from WSTECH, the transformer and the medium-voltage switchgear. Each station will have a capacity of 4.36 MW (AC).
This press release is available at www.siemens.com/press/PR2017110071EMEN
For further information on Division Energy Management, please see www.siemens.com/energy-management
Siemens AG (Berlin and Munich) is a global technology powerhouse that has stood for engineering excellence, innovation, quality, reliability and internationality for 170 years. The company is active in more than 200 countries, focusing on the areas of electrification, automation and digitalization. One of the world's largest producers of energy-efficient, resource-saving technologies, Siemens is a leading supplier of efficient power generation and power transmission solutions and a pioneer in infrastructure solutions as well as automation, drive and software solutions for industry. The company is also a leading provider of medical imaging equipment - such as computed tomography and magnetic resonance imaging systems - and a leader in laboratory diagnostics as well as clinical IT. In fiscal 2016, which ended on September 30, 2016, Siemens generated revenue of 79.6 billion and net income of 5.6 billion. At the end of September 2016, the company had around 351,000 employees worldwide.
Contact for journalists
Heiko Jahr
Phone: +49 9131 7 295 75
E-mail: heiko.jahr@siemens.com
For more information :