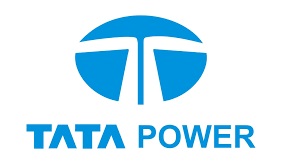 Tata Power Company Limited
Tata Power's Maithon Power Limited Installs Solar RO plant in Poddardih village, Dhanbad
---
July 20, 2017
Tata Power, India's largest integrated power company, has always prioritized the wellbeing of its surrounding communities and has simultaneously worked towards improving the quality of life and health of people living in and around its operational areas. In line with this philosophy, Tata Power's Maithon Power Limited (MPL), a 74:26 joint venture between Tata Power and DVC, today (7/19) installed a Solar powered RO water plant in the nearby village of Poddardih to help the community get access to clean drinking water.
The solar powered RO plant was jointly inaugurated by Mr. K. Chandrashekhar, CEO & ED - MPL; Mr. Chandrashekhar Agarwal, Mayor of Dhanbad; Mr. P. Thakur, Dy. Chief Executive Officer- MPL; Mr.PC Mondal  MLA Sindri, Ms. Aparna Sengupta, Ex Minister, Govt of Jharkhand and Mr Mithun Ravidas, Member of Zila Parishad. The ceremony was largely attended by the villagers of Poddardih and nearby areas. Before the inauguration all the dignitaries planted a sapling in nearby High School which was established long back in 1868.
The objective of this initiative was to provide the community with pure and safe drinking water thereby protecting them from water-borne diseases especially during monsoons. The solar powered RO plant is of a capacity of 1000litre/hour. This is the fifth solar powered RO plant established, commissioned and dedicated to the community by MPL team. The other plants are currently operational at Dumbhui village (at 2 places), Barbendiya and Pandra. The plant after inauguration will be handed over to the community, for having access to safe pure drinking water, it will be maintained by the village water user group which has been formed by the village community. On this occasion ED cum CEO MPL & Dy CEO MPL also assured the villagers that soon MPL will establish a computer class room in the 150 year old Rajkriya Poddardih High School which will make the rural students studying there computer literate. The dignitaries, students, teaching staffs and local community applauded this kind gesture of the leadership team of MPL.
Mayor of Dhanbad, Mr Agarwal appreciated the visionary, missionary approach of the MPL team and advised that other corporate bodies of Dhanbad should try to learn about such social initiatives of MPL . The initiative was also greatly appreciated by all residents of Poddardih village and they thanked MPL team for taking this significant step towards their health and basic needs.
Speaking at the inauguration, Mr. K Chandrashekhar ED cum CEO MPL, said, "Tata Power/ MPL has always taken pride in enabling, developing and supporting the community in order to enhance their livelihood and ensure healthy holistic development. The availability of safe and pure drinking water is a major problem in the nearby villages. Our team identified this problem and took up this initiative to prevent water borne diseases by providing them access to clean drinking water. We are delighted that, through this initiative, we have been able to benefit so many villagers and improve their health and overall quality of life. Tata Power will continue to support and respond to the needs of the surrounding community by undertaking similar initiatives in the future as well."

Click here to read the full press release.
For more information :