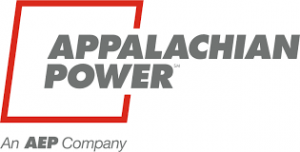 Appalachian Power
Appalachian Power seeks approvals for new wind generation
---
July 6, 2017
Appalachian Power is making concurrent filings today (7/5) with the Virginia State Corporation Commission and the Public Service Commission of West Virginia  requesting regulatory approvals to acquire the Hardin and Beech Ridge II wind facilities.
The  175 megawatt (MW) Hardin Wind Facility will be located in Hardin County, Ohio, and the 50 MW Beech Ridge II Wind Facility will be in Greenbrier County, W.Va. Both wind projects are under development by Invenergy, LLC.
"We are continuing our transition to an energy company of the future and further diversifying our power generation portfolio.  These acquisitions move us in that direction," said Chris Beam, Appalachian Power president and chief operating officer. "Direct ownership and operation of these facilities will give our employees new experiences in the planning, production and delivery of power from diverse generating assets as Appalachian continues to add renewable resources in the years ahead." 
Appalachian currently has a total of 375 MW of wind generation and an additional 120 MW coming on line in 2018 (from the Bluff Point Wind Farm in Indiana). With approval of these two additional wind facilities, Appalachian will have more than 1,000 MW of wind and hydro generation, enough to power over 230,000 homes.      
The declining cost of wind resources and the extension of the Federal Production Tax Credit make the purchase of  these wind facilities beneficial for customers,  improve Appalachian's fuel diversity, and increase the company's flexibility to develop and offer renewable products for its customers.
Regulators will establish case schedules for the filings.
Appalachian Power has 1 million customers in Virginia, West Virginia and Tennessee (as AEP Appalachian Power). It is a unit of American Electric Power, one of the largest electric utilities in the United States, delivering electricity and custom energy solutions to nearly 5.4 million customers in 11 states. AEP owns the nation's largest electricity transmission system, a more than 40,000-mile network that includes more 765-kilovolt extra-high voltage transmission lines than all other U.S. transmission systems combined. AEP also operates 224,000 miles of distribution lines.  AEP ranks among the nation's largest generators of electricity, owning approximately 26,000 megawatts of generating capacity in the U.S. AEP supplies 3,200 megawatts of renewable energy to customers.
Contact
Jeri Matheney
West Virginia
(304) 348-4130
jhmatheney@aep.com

John Shepelwich
Virginia
(540) 985-2968
jeshepelwich@aep.com
For more information :