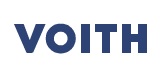 Voith
Voith celebrates 150 years of innovation and industry with local employee and charity event
---
June 28, 2017
Voith is celebrating its 150th anniversary in 2017 and will be marking it with events at each of its 160 locations worldwide spanning more than 60 countries. In North America, more than 3,000 employees will participate in employee celebrations and family events taking place at 18 different locations guided by the motto, "Welcome to the next 150 years."  
To honor the employees in Granby and Brossard, Voith Hydro Board of Management Member Dr. Uwe Wehnhardt traveled from Germany to join Voith Hydro Canada President Bill Malus to host a joint event that honored not only Voith's history, but Canada's 150th birthday. 

The outdoor employee event was held at the Voith Hydro facility in Brossard and was designed to also honor Voith's history and Canada's traditions. Employees were treated to poutine, a sugar shack complete with real maple syrup and real snow in barrels, cupcakes and a live performance of "Hello, Tomorrow," Voith's 150th song, by Malus and his band, "The Voith Club Band." Employees enjoyed a Canadian winter and hockey theme and also got to see the Voith Image Movie presented to them for the first time. Employees were also given zippered vests with the Voith logo as a surprise.

"It is a special day for Voith and for all of us who work in Granby and Brossard. We are thrilled to be part of a company that has been so successful for more than 150 years. We are proud of that history and equally proud to share the Voith birth year of 1867 with Canada! We in Brossard and Granby have contributed to Voith's remarkable success and can be very proud of our contributions," Malus told employees. "As you know, Voith is present in all Canadian provinces and territories and plays an important role in the Canadian hydropower market."

As part of our "150 Good Causes" initiative, Brossard and Granby employees chose the Moisson Rive-Sud food bank as their good cause and incorporated it into their celebration. In addition to the almost $1500CAD company donation, Brossard and Garnby employees decided to give even more resources to the largest food bank in the Montérégie region. Employees were able to participate in a charity casino event with music and dancing and many employees individually donated $1 or more to be part of a drawing with all proceeds going to Moisson Rive-Sud. In addition, employees also collected food to donate to the food bank. 

"We are proud to have employees so dedicated to Voith, but also dedicated to improving the communities where we are located," Malus said.

For more information about Voith's 150 anniversary, please visit https://www.voith.com/150years-en/index.html
About Voith's 150th Anniversary
On January 27, 1867, Friedrich Voith took over the workshop owned by his father, Johann Matthäus, which was located in Heidenheim, Germany on the river Brenz. That was the beginning of the family-owned company's global success story. Today, Voith has grown into a global technology leader that now has around 19,000 employees and four group divisions including Hydro, Turbo, Paper and Digital Solutions. The Voith group is active in five markets: Energy, Oil & Gas, Paper, Raw Materials, and Transport & Automotive. The company's employees have made Voith a technological leader in many fields of industry, with approximately 4,000 active patents.

About Voith
For 150 years, Voith's technologies have been inspiring customers, business partners and employees around the world. Founded in 1867, Voith today has around 19,000 employees, sales of $4.7 billion and locations in more than 60 countries worldwide and is thus one of the largest family-owned companies in Europe. Being a technology leader, Voith sets standards in the markets of energy, oil & gas, paper, raw materials and transport & automotive.
Contact Information
Sheryl Zapcic
Director, Corporate and Market Communications, North America
717-792-7247
Sheryl.Zapcic@Voith.com
For more information :