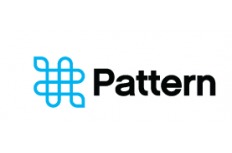 Pattern Energy Group Inc.
Pattern Energy Reports Results of Director Election
---
June 5, 2017
Pattern Energy Group Inc. (the "Company" or "Pattern Energy") (NASDAQ & TSX: PEGI) announced that the nominees listed in the Proxy Statement, dated April 14, 2017, for the 2017 Annual Meeting of Stockholders (the "Meeting") were elected as Directors of the Company.  The results of the vote for the election of Directors at the Meeting held on June 1, 2017 in San Francisco were as follows:



In addition, at the Meeting, the appointment of Ernst & Young as the Company's independent registered public accounting firm for the fiscal year ending December 31, 2017 was ratified, stockholders on an advisory and non-binding basis voted to approve the compensation of the Company's named executive officers as disclosed in the 2017 proxy statement, and the Company's Amended and Restated 2013 Equity Incentive Award Plan was approved.
About Pattern Energy
Pattern Energy Group Inc. (Pattern Energy) is an independent power company listed on the NASDAQ Global Select Market and Toronto Stock Exchange. Pattern Energy has a portfolio of 18 wind power facilities with a total owned interest of 2,644 MW in the United States, Canada and Chile that use proven, best-in-class technology. Pattern Energy's wind power facilities generate stable, long-term cash flows in attractive markets and provide a solid foundation for the continued growth of the business.  For more information, visit www.patternenergy.com.

Click here to read the full press release.
For more information :
Organization:
Pattern Energy Group Inc.

Address:
Pier 1, Bay 3
San Francisco, California
United States, 94111
www.patternenergy.com