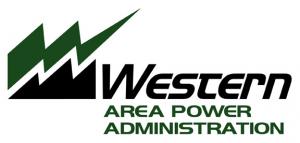 Western Area Power Administration
Banner water year increases hydropower benefit
---
May 30, 2017
A good snowpack is great for more than just Colorado's ski resorts; it also serves as water storage for generating hydroelectric power. Western Area Power Administration's customers in its Rocky Mountain Region are benefitting from the strong water year in the form of more hydropower.

For wholesale customers of its Loveland Area Projects, WAPA bases the available amount of marketable federal hydropower on the Bureau of Reclamation's reservoir operation plans. Due to high snowpack and an ample spring runoff, Reclamation projects that generation through June will exceed the amount already committed to LAP customers.  

"The projected surplus generation is significant. We offered the excess firm energy to LAP customers in total amounts of 100 megawatts from May 22 through May 31, and of 55 MW for the entirety of June at the LAP firm energy rate," said WAPA VP of Power Marketing for RM David Neumayer. "That extra generation, at the base rate, helps our wholesale customers keep their costs low and pass on savings to the businesses and households they serve."

More than 20 LAP customers decided to take delivery of the excess firm energy.

Notes: 1.) One MW is equal to 1 million watts. 2.) The image showing snowpack forecast for a portion of LAP is courtesy of Bureau of Reclamation.
About WAPA

Western Area Power Administration annually markets and transmits more than 25,000 gigawatt hours of clean, renewable power from 56 federal hydroelectric powerplants owned and operated by the Bureau of Reclamation, U.S. Army Corps of Engineers and International Boundary and Water Commission in 15 western and central states. It is part of the Department of Energy. Follow us on Twitter @WesternAreaPowr or visit the website at www.wapa.gov.

Click here to read the full press release.
For more information :
Organization:
Western Area Power Administration

Address:
12155 W Alameda Pkwy
Lakewood, Colorado
United States, 80228-8213
www.wapa.gov