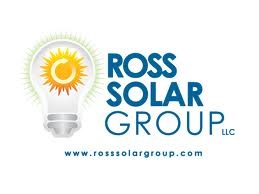 Ross Solar Group
Stamford Mayor Joins Ross Solar to Dedicate New Commercial Solar Installation Con Edison Solutions subsidiary converted Bright Horizons Early Learning Center to a 100% solar-powered system
---
May 4, 2017
Today (5/3), Mayor David Martin joined building owners Don and Phyllis Gary, as well as Walter Erikson and Tom McLemore from Ross Solar, a Con Edison Solutions company, to dedicate a new solar installation at 778 Long Ridge Road in Stamford.  The building, which houses Bright Horizons Early Learning Center, has been converted to a completely self-sustaining electrical system powered by roof-mounted solar panels.  The conversion to 100-percent renewable solar power leaves a minimal carbon footprint as a result of the operation of the facility.
Also in attendance were David Elovecky and Christine Basso with CELCO Heating & Air Conditioning, the HVAC contractor for the project; representatives of Bright Horizons, a quality child care, back-up care, early education and corporate child care center; and Greenworks Lending, which provides innovative financing for commercial property owners seeking to undertake energy improvements to their buildings.
The 285 SunPower solar panels provide sufficient electricity to operate all of the building's electrical needs, including the new state of the art Mitsubishi heating and cooling systems.  During the day - particularly during periods of bright sunshine - the panels will provide more electricity than is needed by the two-story building, thereby allowing for power to be net metered back into the electrical grid.  The comprehensive nature of this project, through the replacement of the fossil fuel heating system and the addition of solar power, has made this facility almost completely energy independent and fossil fuel free.
"We have been working to make Stamford more sustainable and less reliant on traditional energy sources through the Energy Improvement District. Any time one of our businesses contributes to this goal, especially a local early childhood learning center, it's a win. Congratulations and thank you to everyone involved in this ambitious but important project," added Mayor David Martin.
"We are honored to have Mayor Martin join us as we bring an additional source of clean, renewable energy to the City of Stamford," said building owner Don Gary. "Through its ambitious energy saving initiatives, Stamford has become a national leader in sustainability.  I am proud to be part of a community that has made clean energy a priority, and I am particularly proud of my ongoing partnership with Ross Solar, an organization whose commitment to quality and profound expertise ensured the seamless completion of this project."
"We commend the City of Stamford for being a national leader in urban sustainability, and it has been an honor to contribute to the city's energy needs by providing a significant source of renewable energy," said Josh Ross of Ross Solar/Con Edison Solutions. "Working with building management and CelcoCT, we ensured maximum efficiency in the building's energy usage."
About Ross Solar Group
Ross Solar, a Con Edison Solutions company, provides custom designed turnkey solar solutions to commercial, municipal, and residential customers throughout the Northeast.  Founded in 2007, Ross Solar received the coveted SunPower National Top Producer award in 2013, and was also named SunPower Regional Commercial Dealer of the year in 2011.  Since its inception, Ross Solar has installed more than 18,000,000 watts of solar in the Northeast, including installations for Macy's, Bed Bath and Beyond, and Pfizer Pharmaceuticals.  For more information on Ross Solar and the innovative solar solutions it provides, go to www.RossSolar.com.
Con Edison Solutions is a leading energy services company that provides renewable energy, sustainability services, cost-effective energy efficiency solutions, demand response, and energy performance contracting.  The company serves commercial, industrial, residential and government customers, as well as universities, public school districts, and hospitals nationwide.  Offering innovative products, financial stability, and a commitment to customer service, the company is a subsidiary of Consolidated Edison, Inc. (NYSE: ED). For more information about energy services and renewable energy solutions for your facility, go to www.ConEdison Solutions.com.
Media Contacts        
Christine Nevin
Con Edison Solutions
(914) 286-7094
nevinc@conedcss.com           

Cara Gentile
Marino
(212) 889-9867
cara@marinopr.com
For more information :
Organization:
Ross Solar Group (Connecticut)

Address:
38 Beaver Brook Road
Danbury, Connecticut
United States, 06810
www.rosssolargroup.com