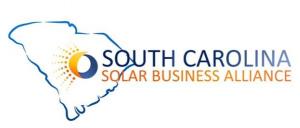 South Carolina Solar Business Alliance
South Carolina Solar Business Alliance: Rep. Tommy Pope Signs on as Co-Sponsor of Renewable Energy Jobs and Economic Development Bill
---
March 28, 2017
House Speaker Pro Tempore, Rep. Thomas E. "Tommy" Pope has agreed to co-sponsor H.3079, the House version of the Renewable Energy Jobs and Economic Development Bill, which would help spur solar energy investments in South Carolina.
Bret J. Sowers, Chairman of the South Carolina Solar Business Alliance, offered the following comments: "We are delighted to have Rep. Pope's support for this very important bill. With around 90 projects throughout the state awaiting the ratification of this bill, the Palmetto State can become a new hub of solar energy in our region, and attract new jobs, as well as billions of dollars of new investments. We urge all of Rep. Pope's colleagues to take a good look at the merits of this legislation, and join him in supporting H.3079."
The bill has been supported by a wide variety of industry, environmental, and business groups and was recently endorsed by the editorial boards of the Charleston Post & Courier and The Times & Democrat.
About the South Carolina Solar Business Alliance (SBA)
The SBA represents the business interests of solar companies before the legislature, regulatory, and utility policy makers in South Carolina. Advocating for policy reforms that support solar development is the core mission of the SBA.
For more information :