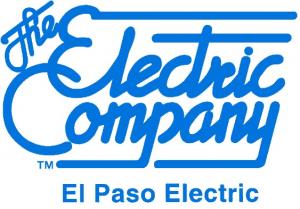 El Paso Electric
El Paso Electric's New Community Solar Program Open for Enrollment
---
March 27, 2017
El Paso Electric (EPE) is now accepting subscriptions to it's first-ever Community Solar Program, a new voluntary alternative to the customer-owned rooftop solar option. This program, the first of its kind in the state, provides customers with the opportunity to subscribe to solar generation from a new three-megawatt solar facility.
"El Paso Electric is excited to offer this new option that makes solar power more widely available to all of our Texas customers," said Mary Kipp, El Paso Electric CEO. "Community Solar really expands on our commitment to invest in renewable technology for the benefit of our community and environment."
The voluntary pilot program is available to all Texas customers - homeowners, renters and business owners; and the subscription is portable anywhere within EPE's Texas service territory. Customers will be able to subscribe to solar generation in 1 kilowatt (kW) blocks and will pay a fixed rate of $20.96 per kW for this capacity. The rate for this portion of your energy bill is locked in, and cannot increase for as long as you remain in the program, and may even decrease over time. Customers are able to calculate the right amount of solar for their home or business by using our energy calculator.
Construction of the Community Solar facility began in November of last year in the Montana Power Station Complex in east El Paso, and will be completed in the spring of 2017. Once the facility is complete, subscribers will begin to see solar credits from the program reflected on their electric bill, according to the solar output for the month.
To see how construction on the facility is coming along, go to our Community Solar Construction Cam.
For more information :
Organization:
El Paso Electric

Address:
100 N Stanton
El Paso, Texas
United States, 79960
www.epelectric.com