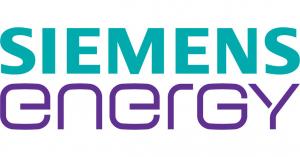 Siemens
ENGIE Deutschland and Siemens construct tomorrow's energy supply
---
March 16, 2017
ENGIE Deutschland develops an innovative battery storage project at the location of Kraftwerksgruppe Pfreimd, its Bavarian pumped storage hydro power station, which will provide additional balancing energy for grid stabilization. The decentral battery storage will complement the existing facilities of the pumped storage power station, which already contributes primary and secondary balancing energy as well as tertiary reserve capacity for a secure energy supply. ENGIE Deutschland awarded Siemens AG with the contract for delivering the battery storage unit. The lithium-ion storage with a capacity of 12.5 megawatt (MW) is intended to be pre-qualified for providing primary balancing energy. By pooling the battery storage with its pumped storage power station, ENGIE ensures the mandatory redundancy of balancing energy capacities.
Innovative storage technology

By end of 2017, Siemens will deliver a turn-key SIESTORAGE type battery storage system. The system will provide a capacity of more than 13 megawatt hours (MWh). This battery storage system will be one of the largest systems that Siemens has supplied so far," says Stephan May, CEO of the Siemens Business Unit Medium Voltage and Systems. We are proud that our system will increase the flexibility of the pumped storage power plant in Pfreimd and will, thus, enable ENGIE to profit even more effectively from the primary balancing energy market".
Siemens will install the system in container units which will include the lithium-ion batteries, the inverters as well as the switch gear and the transformer for grid connection. The scope of delivery also includes the battery management system which will be directly connected to the power station control system.

Hydro power for a steady energy grid

The pumped storage and run-of-river hydro power stations operated by ENGIE Deutschland on the river Pfreimd were comprehensively updated in 2015, increasing their capacity by 8 percent. The existing highly flexible pumped storage units, which can also be operated in a hydraulic short circuit, are predestined for pooling them with additional balancing energy capacities. "Whether we will make the energy transition happen will be dominated by the question of how we will balance the volatility of renewable energy generation. Our battery storage project helps us take a major step towards our energy future," states Manfred Schmitz, CEO ENGIE Deutschland.
Signing the contract at the Energy Storage fair today (3/15) in Düsseldorf: Dr. Frank Büchner (l.), Siemens, and Dr. Frank Höpner, ENGIE Deutschland
ENGIE Deutschland's Reisach pumped storage power plant on the river Pfreimd in Bavaria
About ENGIE Deutschland

ENGIE Deutschland is one of Germany's leading specialists for building services systems, facility management, energy management, energy procurement, energy trade and industrial refrigeration technology. Since June 2016, ENGIE Deutschland bundles the expertise of various companies, including ENGIE Deutschland GmbH (formerly Cofely Deutschland GmbH), ENGIE Refrigeration GmbH (formerly Cofely Refrigeration GmbH), ENGIE Deutschland AG (formerly GDF SUEZ Energie Deutschland AG), ENGIE Energielösungen GmbH (formerly GDF SUEZ Energy Sales GmbH) and H.G.S. GmbH.
ENGIE Deutschland is represented at 30 sites across Germany and, in 2016, recorded sales of around 1.8 billion euros with 3,000 employees. The French parent group ENGIE SA (formerly GDF Suez) is one of the world's leaders across the entire energy value chain and, in 2016, recorded sales of around 66.6 billion euros with 153,090 employees.
www.engie-deutschland.de / www.engie.com

About Siemens

Siemens AG (Berlin and Munich) is a global technology powerhouse that has stood for engineering excellence, innovation, quality, reliability and internationality for more than 165 years. The company is active in more than 200 countries, focusing on the areas of electrification, automation and digitalization. One of the world's largest producers of energy-efficient, resource-saving technologies, Siemens is a leading supplier of efficient power generation and power transmission solutions and a pioneer in infrastructure solutions as well as automation, drive and software solutions for industry. The company is also a leading provider of medical imaging equipment - such as computed tomography and magnetic resonance imaging systems - and a leader in laboratory diagnostics as well as clinical IT. In fiscal 2016, which ended on September 30, 2016, Siemens generated revenue of 79.6 billion and net income of 5.6 billion. At the end of September 2016, the company had around 351,000 employees worldwide. Further information is available on the Internet at www.siemens.com.
Press Contact ENGIE Deutschland
Alexa Schröder
Tel.: +49 (30) 72 61 53 -547
E-Mail: alexa.schroeder@de.engie.com
Press Contact Siemens:
Heiko Jahr
Tel.: +49 9131 7 295 75
E-Mail: heiko.jahr@siemens.com
For more information :