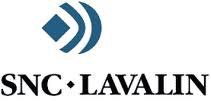 SNC-Lavalin
Jimmie Creek honoured with Project Excellence award at Generate 2016 conference
---
February 28, 2017
SNC-Lavalin (TSX: SNC) is pleased to announce that its work on Alterra Power Corp. and Axium Infrastructure Inc.'s Jimmie Creek Hydroelectric Project won Clean Energy BC's Project Excellence award at its annual Generate 2016 conference in Vancouver.
As part of an engineering, procurement, construction, management contract awarded in 2014 for the Jimmie Creek Hydroelectric Project, SNC-Lavalin was also mandated to provide environmental supervision and transmission line design services.
Clean Energy BC's mission is to promote and support the growth of British Columbia's clean energy industry, building strong relationships with government, First Nations and environmental organizations to improve the sector's social license. Every year, the Project Excellence distinction is presented to an operating company for outstanding teamwork, project development and execution. Nominations are based on the quality of the accomplishment as well as the company's ability to meet safety, budget, schedule, and performance criteria.
The Jimmie Creek Hydroelectric Project was designed with unique green features that respect the natural flow and distribution of the creek, which is located in the Toba Valley in Klahoose, First Nation territory. With an installed capacity of 62 MW, it provides some 14,000 local residents with renewable power.
This project also boasts 748,316 person-hours worked without a lost time injury. Since construction began, the project has provided local communities and First Nations with apprenticeships, employment and significant contracting opportunities. 
"Klahoose First Nation is pleased with the award for the Jimmie Creek project. To be a part of such a remarkable and successful project and to receive this accolade is rewarding. Our partnership with Alterra Power, Axium and SNC-Lavalin is exceptional and the enriching experience has forged a cohesive bond through this project," said Chief James Delorme, Klahoose First Nation.
"Congratulations to all parties who were part of this successful project, including Alterra Power, Axium, Klahoose First Nation and SNC-Lavalin employees this award is well deserved," said François Vitez, Vice-President, Business Development, Hydro & Power Delivery, SNC-Lavalin.
About SNC-Lavalin
Founded in 1911, SNC-Lavalin is one of the leading engineering and construction groups in the world and a major player in the ownership of infrastructure. From offices in over 50 countries, SNC-Lavalin's employees are proud to build what matters. Our teams provide engineering, procurement, construction, completions and commissioning services together with a range of sustaining capital services to clients in our four industry sectors: oil and gas, mining and metallurgy, infrastructure and power. SNC-Lavalin can also combine these services with its financing and operations and maintenance capabilities to provide complete end-to-end project solutions.
For more information :
Organization:
SNC-Lavalin

Address:
455 René-Lévesque boul. Ouest
Montréal, Québec
Canada, H2Z 1Z3
www.snclavalin.com