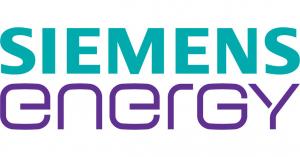 Siemens
Siemens SOV WINDEA La Cour' receives Offshore Support Journal Award 2017
---
February 10, 2017
And the winner is WINDEA La Cour. At the Annual Offshore Support Journal (OSJ) Conference in London Wednesday night the blue Siemens Service Operation Vessel (SOV) was recognized for its unique design concept. According to the jury, the specialized vessel, that started its service campaign at the 600MW Gemini offshore wind power plant in the Netherlands in September 2016, represents "a significant contribution to the development of the offshore renewables market during 2016". The ship is operated by Bernhard Schulte and was delivered in 2016 to be chartered out to Siemens Wind Power.
"It is a great honor to be part of this OSJ-Award", said René Cornelis Wigmans, Head of Maritime and Aviation Solutions at Siemens Wind Power. "The award recognizes our approach as a service provider to deploy purpose-built SOVs as a major step in providing cost efficient service logistics for on-site maintenance of offshore wind projects over their full lifecycle in order to ensure the highest availability."

The 88meter vessel works as a platform for offshore wind turbine operations and maintenance support including technician accommodation and transport. Thanks to a specialized gangway it provides exceptional levels of safe and reliable access to offshore wind turbines. On board a warehouse provides spare parts. Characteristic design feature of the vessel are the so called X-BOW and its X-STERN hull. Both features lead to increased comfort for the technicians aboard, due to reduced movements, vibrations and noise. WINDEA La Cour offers accommodation for 60 people in single cabins, of which 40 are dedicated to wind service technicians.
This press release and a press picture is available at: www.siemens.com/press/PR2017020164WPEN

For further information on Siemens Wind Power, please see: www.siemens.com/wind
Siemens Wind Power is the separately managed wind business of Siemens AG. Siemens Wind Power is a leading supplier of reliable, environmentally-friendly and cost-efficient renewable energy solutions. Driving down the cost of wind power is our key target as we strive to make renewable energy fully competitive with conventional energy sources. Providing highly reliable and cost-efficient wind turbines, Siemens Wind Power offers solutions to meet both business and environmental needs. With over 35,000 megawatts of wind power installed, our wind power units deliver clean, renewable energy from offshore and onshore installations around the world. In fiscal 2016, which ended on September 30, 2016, Siemens Wind Power generated revenue of 5.976 billion and net income of 464 million and has around 14,500 employees worldwide.
For more information :